Gold Team Social Studies
Mrs. Kenefick
860-778-6639 CELL
UNITS OF STUDY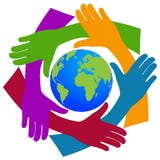 WELCOME!! WE WILL HAVE A GREAT YEAR!!

UNITS OF STUDY
AMERICAN HISTORY

The Road to the Revolution – (1745-1776)

The American Revolution – (1776-1783)
Creating the Constitution – (1776-1790)
Launching a New Nation – (1789-1800)
A Changing Nation – (1815-1840)
Westward Expansion – (1820-1816)
Students will be graded on completion and quality of homework and class work, quizzes, tests and projects. Students are encouraged to ask questions in class and get extra help if they need it. I am available after school most days (except Tuesdays) until 3:05, but we ask that students make an appointment to stay after.
Materials needed for social studies are a notebook or notebook paper, a folder, your assignment book, and pens/pencils.
GRADING POLICY
Assessments in social studies are a culmination of class work, quizzes, tests and projects.